The mission of our personal injury and accident law firm is simple, we go the extra mile for you. We go above and beyond to ensure that you get the answers, results and compensation you deserve. We are passionate about what we do, and we are with you every step of the way. Simply put, we help you put the pieces of your life back together.
As personal injury attorneys, we listen to you. We are concerned for your emotional, physical and financial needs and work with you to develop a plan that delivers the results you deserve. As personal injury lawyers, we steer your claim through the court system and have open communication with you regarding your case. As a personal injury law firm, we stand ready to fight for you.
Our personal injury and accident firm has expertise in handling all areas of personal injury claims including:
Leaders in Establishing Proof
We are leaders in our field when it comes to establishing proof of catastrophic injuries, including coma and severe brain injuries, paralysis and spinal cord injuries, multiple burns, and other critical injuries.
Local, National and International Expertise
We have represented clients across several states from points as far away and diverse as Tyler, Texas to Springfield, Illinois, to Asheville, North Carolina, to Hampton, South Carolina, to Fort Lauderdale, Florida and throughout both Georgia and Alabama.   Our experience includes cases that are international in scope.
Professional and Ethical
We have always maintained the highest degree of professionalism and ethics. The independent lawyer rating agency, Martindale Hubbell, has consistently listed our firm at its highest level ("AV"); this rating is an assessment by our peers.
Collaborative Success
When it is in the best interest of our client's claim to successfully provide the very best recovery, we have partnered with other highly reputable firms to handle claims which require a collaborative effort. For example, in one class action, we joined with several other law firms to successfully represent our class of clients against a major insurance carrier in the United States.
Leadership
Our personal injury and accident law firm is active in leadership roles both in the the bar and our community.  We have been and are presidents of local civic organizations, youth coaches, members of the leadership of General Practice and Trial section of the Georgia bar, and Board members of the Academy of Rail Labor Attorneys.
Free Consultation
If you have been injured or lost a loved one, it is in your best interest to consult a lawyer.  JA Harp Law Firm provides free initial consultation to review your claim. We accept cases on a contingent fee basis (call us for more details). We provide you with an experienced team and a proven success record. We are dedicated to making sure you receive the answers, results and compensation you deserve.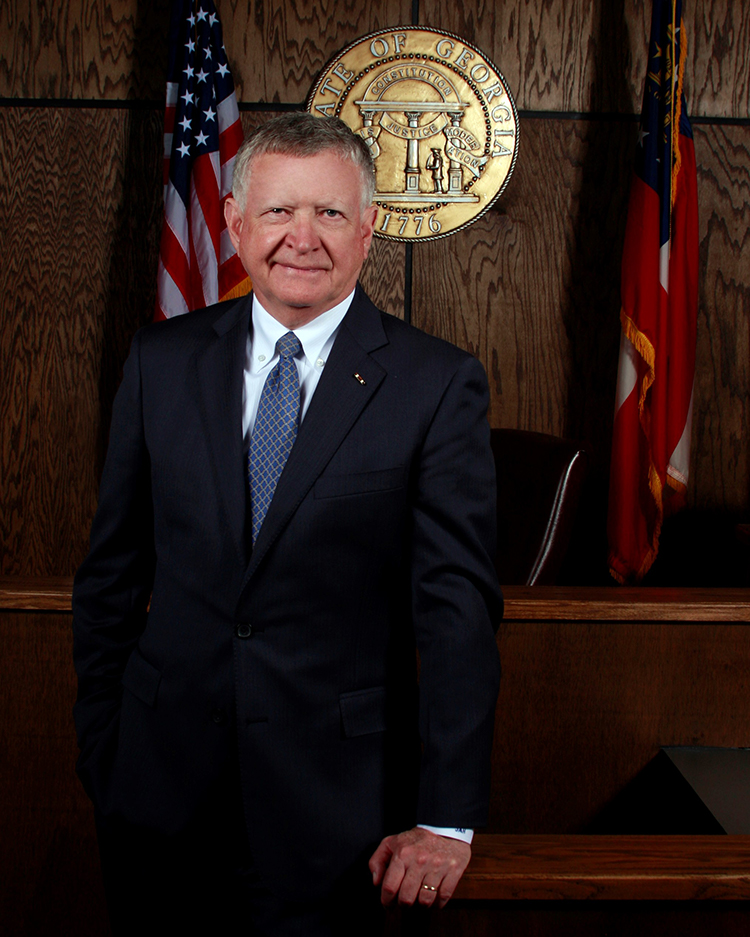 JA Harp Bio
J. Anderson Harp is a Board Certified Civil Trial lawyer with over thirty years of experience in courtrooms across much of this country.
Harp has participated in trials, largely in his specific field of representing injured railroad workers, in cases mainly in Georgia and Alabama. He has also represented plaintiff's in more than eight states.
He is a member of the United States Supreme Court, the United States Court of Appeals for the Eleventh Circuit, many of the United States District Courts and is a member in good standing of the bars of Alabama and Georgia.
He has received the highest rating possible by Martindale Hubble of "AV" Preeminent by his peers and was elected to Super Lawyers and Top 100 Trial Lawyers.
He and his wife live in Columbus, Georgia.