We are your personal injury specialists
JA Harp Law Firm are experienced trial attorneys who provide ethical and sensible legal advice. We have helped hundreds of clients obtain compensation for injuries sustained in accidents or as a result of someone's negligence. Our expertise covers a wide range of personally injury categories:
Motor Vehicle Accidents
JA Harp has broad experience in all types of motor vehicle accidents. We thoroughly investigate each case to determine liability and fault. We work with experienced investigators to obtain the necessary information to proceed with a successful case. We have an excellent understanding of State laws as well as motor vehicle insurance companies.
We have handled numerous cases involving motor vehicle accidents, including car accidents that resulted in severe brain injury.
Here is an example case: A husband/father received severe brain injuries while he was driving home from work.  While he was stopped at a railroad crossing, the oncoming train crashed into a tractor-trailer which was blocking the crossing.  Flying debris from the collision struck the Plaintiff, resulting in severe brain injury. The settlement was for $14 million dollars.
Tractor Trailer Accidents
Tractor-trailers, or semi-trucks, are a common site on our highways and roads. Unfortunately, many of these tractor-trailer trucks are involved in accidents. Often, tractor-trailer truck accidents involve other motor vehicles. Being involved in an accident with a vehicle that can weigh several tons is extremely frightening and dangerous.
Semi-trucks are involved in thousands of accidents every year. Because of their tremendous size and weight, they create enormous energy as they travel at high speeds. As a result, collisions that involve tractor-trailers often cause serious injuries or fatalities to people in smaller.
JA Harp Law Firm has tried and won multiple Tractor-trailer cases. Once such case is where a tractor trailer driver with a lengthy history of prior back injuries was rear ended on an interstate highway by another tractor trailer truck. The accident resulted in an additional back surgery. The settlement was for $300,000.
Railroad Injuries/FELA
JA Harp Law Firm has more than 25 years of experience in railroad accident cases. Trains can be extremely dangerous. Since the beginning of 2010, there have been more than 1,748 train related accidents with more than 98 of those ending in fatality.
There are numerous causes of train related injuries and fatalities:
Defective equipment
Train crashes and derailments
Trespassing in train yards
Human error
Signal and track defects
Accidents resulting from individuals walking on or near train tracks
Injuries to railroad employees in while they are employed
Motor vehicle-train accidents at railroad crossings
Because FELA law is complex, it is critical to hire a lawyer with FELA claim experience litigating in both local and federal courts.  Our attorneys represent engineers, brakemen, switchmen and other railroad employees and our goal is to make sure they are appropriately compensated.
If you need assistance with a train injury incident, let JA Harp Law Firm put the pieces of your life back together. Call us at 706 322 8004.
Aviation Accidents
Were you aware that plane crash survivors and the surviving family member of plane crash victims have protection under the law? There are State, Federal, and International laws in place that provide different levels of rights to these individuals. Because of statutes of limitations, plane crash lawsuits must be filed as soon as possible.
Accidents involving commercial, military, and private planes each have their own rules and regulations. If you have been involved in a plane crash DO NOT SIGN ANYTHING until you contact an attorney. Our skilled attorneys are knowledgeable in areas of aviation law and can properly walk you through the legal process while helping to put your life back together.
If you or a loved one has been injured in a plane accident contact us immediately. We can be reached at 706 322 8004.
Medical Malpractice
Medical malpractice is defined as an act in which a surgeon, doctor, or other licensed healthcare provider acts negligently, causing injury or death to a patient. A patient has a right to expect a timely and correct diagnosis of a medical issue as well as proper treatment. A delay in diagnosis and proper treatment may have serious consequences to the patient and may affect their quality of life. If you or a loved one believes that you have experienced medical malpractice, call us immediately 706 322 8004.
Doctors and other medical staff are highly respected professionals. They are responsible for safely and correctly treating patients with the patient's best interest and health in mind.
Some types of medical malpractice may be:
Negligence
Delayed diagnosis
Anesthesia error
Improper medical consent
Surgical error
Failure to diagnose a medical condition
Improper treatment of an illness or disease
Birth injury
Prescription error
Medical malpractice situations have different time frames in which you can file your claim, so consult JA Harp Law Firm as soon as possible. We can be reached at 706 322 8004.
Swimming Pool Accidents
We have obtained millions of dollars in verdicts and settlements in a wide range of personal injury cases, including swimming and diving accidents. There are various injuries and problems that stem from a pool accident including:
Injuries obtained from slipping or falling (ladders, pool decks, locker room tile)
Head injuries or a concussion
Neck, back or spinal cord injuries
Drowning
Brain injury from near-drowning
We can help bring a claim against a privately owned swimming pools such as a fitness club, a water park, community pools and public beaches. A private pool, such as an in-ground, above-ground or even a kiddie pool may also be an inherent risk for unattended children.
If you or a family member have suffered serious injury or drowned in a swimming pool accident call JA Harp Law Firm Attorneys for a free consultation . We can help you put your life back together. Call 706 322 8004.
Motorcycle Accidents
When driving, motorists often fail to see motorcyclists. Even the most careful motorcyclist can find themselves in an accident through the negligence of another. Although the motorcycle rider is often blamed, we know that inattentive drivers cause the majority of collisions.
We are familiar with the awful, sometimes catastrophic injuries in motorcycle accidents:
Head injury
Back and spinal cord injury
Severe road rash
Broken bones
JA Harp will utilize every means at our disposal to analyze the bike crash scene and demonstrate whether the driver failed to see the motorcycle, made an illegal turn or failed to yield the right of way.
If you or a family member have been injured in a motorcycle accident call JA Harp Law Firm at 706 322 8004 for a free consultation . We can help you put your life back together.
Negligent Death
Understanding, compassion, and dedication are some of the traits that a person should look for in a wrongful death attorney. These traits, as well as others, are what helps make JA Harp Law Firm accomplished and respected wrongful death attorneys.
Every year thousands of people across the United States grieve the loss of family members that die as the result of wrongful death. Wrongful death is a type of personal injury which may be caused by many accidents, including:
The wrongful death of a loved one can leave family members with many expenses, such as hospital bills, funeral costs and burial costs. You may be able to receive compensation for these expenses along with compensation of your loved one's lost wages and the loss of your loved one's companionship.
To learn more about negligent or wrongful death, call the caring professionals at JA Harp Law Firm. Our number is 706 322 8004 for a free consultation.
Defective Products
When people purchase products such as: lawn mowers, motor-vehicles, small appliances, or even various types of food and drink, they trust that these products are safe to use. However, it is an unfortunate fact that the use of these products may sometime result in serious personal injury.
Retailers, manufacturers and distributors are responsible for selling their products to the public without dangerous defects. Additionally, potentially harmful products must be labeled appropriately to warn the buyer of any possible risks.
JA Harp Law Firm Law Firm is dedicated to holding the manufacturers, distributors, and sellers of dangerous products, accountable for injuries that they cause by their negligence in failing to properly manufacture, design or test their products.
Our firm has the experience, knowledge and dedication to ensure that our clients will be fully compensated for their pain and suffering, lost earnings, medical bills, and future medical treatment We have successfully tried many cases involving defective products. Call us today for a free consultation. Our number is 706 322 8004.
Fires and Burns
Thousands of people each year are seriously burned in accidents resulting in long and painful rehabilitation, scars and disfigurement and, in some cases, death.
JA Harp Law Firm Law Firm, in Columbus, Ga, has experience and expertise representing persons who have suffered a serious burn injury, economic loss, personal loss and future damages due to negligence. These include accidents, explosions, premises liability, defective equipment accidents, defective products and negligent security.
JA Harp Law Firm has handled various burn cases and is experienced with using the medical bible of treatment as a guide. "Total Burn Care" edited by Dr. David Herndon tells the details of injury, outcome and the future of burn patients. As one article in the book says, "The burn wound is a serious injury, progressive in nature, causing a myriad of effects far beyond its bounds."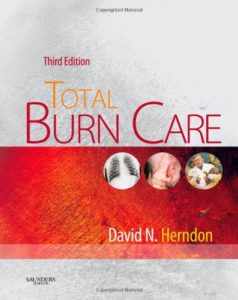 Burns are categorized according to their severity:
First degree burns are minor burns of the first layer of skin.
Second degree burns are superficial partial-thickness burns injuring the first and second layer of skin.
Third degree burns are serious burns injuring all the skin layers and tissue underneath.
Severe burn injuries are excruciatingly painful and can result in skin grafting and scars, causing permanent disfigurement.
Our firm has the experience and knowledge to ensure that our clients are appropriately compensated for their pain and suffering, lost earnings, medical bills, and future medical treatment Call us today for a free consultation. Our number is 706 322 8004.
Brain Injury
"Mr. Harp has been a leader in the field of helping those with significant brain injuries and spinal cord injuries. He served as the National Vice President of the NSCIA or National Spinal Cord Injury Association. And he served on the Editorial Board of the Medical Journal "Topics in Spinal Cord Injury Rehabilitation". His article, written with co-author, Dr. William Singer of Harvard Medical School was later described in the Tenth Anniversary Edition of "Topics" as one of the important articles in their journal over the decade. He represented clients with recoveries that are some of the highest in the nation…" [read the article]
Brain injuries happen much more frequently than you might expect. According to the Brain Injury Association of America, more than 1.4 million people* sustain a traumatic brain injury every year. An equally startling statistic is the fact that of the 1.4 million that sustain a brain injury, 50,000 of those die.
A traumatic brain injury is defined as a blow or jolt to the head or a penetrating head injury that disrupts the function of the brain. Not all blows or jolts to the head result in injury. The severity of brain injuries varies from mild to severe. Severe brain injury can result in unconsciousness or amnesia.
Effects of brain injury may include the following:
Ringing in the ears
Difficulty speaking
Headaches
Disorientation
Loss of memory
Difficulty concentrating
Change in personality
Blurred or double vision
Dilated pupils
Dizziness
Nausea and vomiting
Because brain injuries are complex and can be long-lasting and life altering. You need a law firm with the experience and expertise to handle the intricacies of brain injury. JA Harp Law Firm are dedicated to helping you put your life back together after a brain injury. Call us at 706 322 8004
*as of May 2010